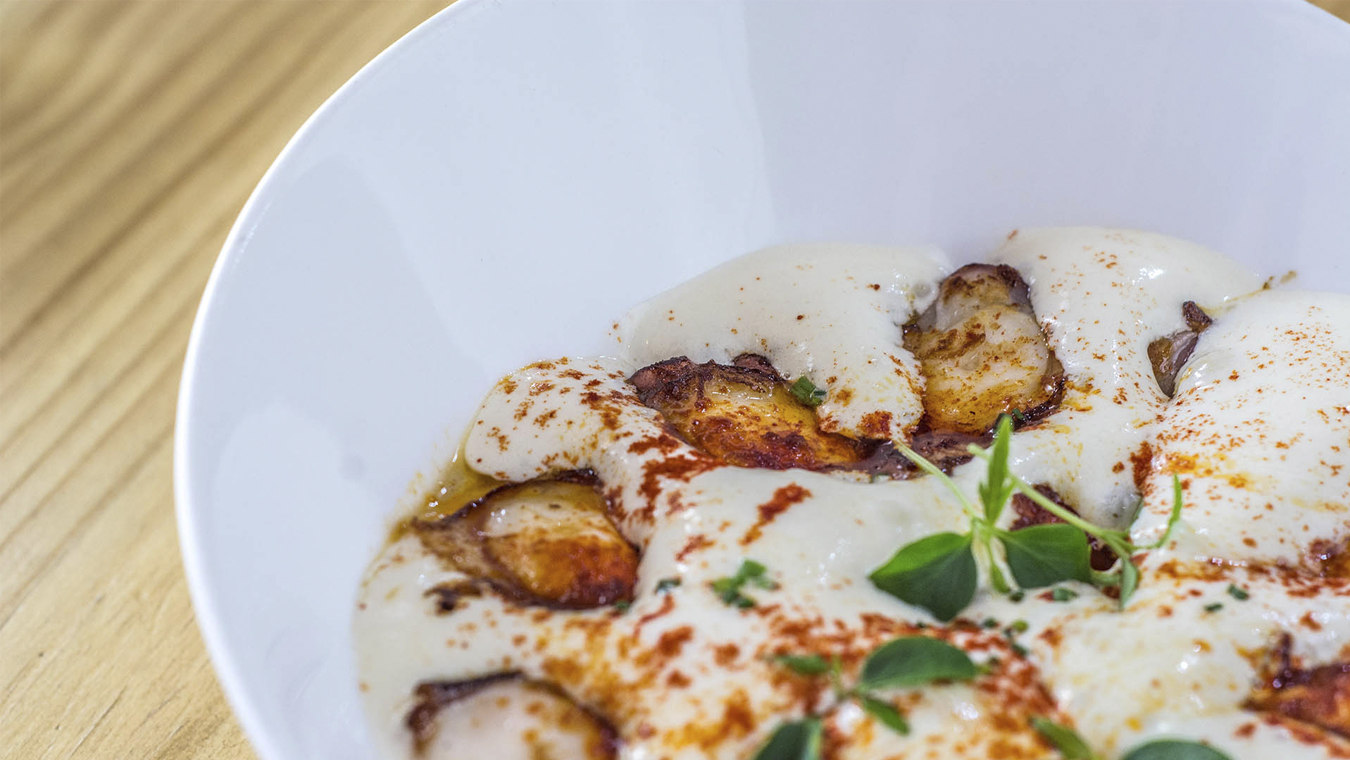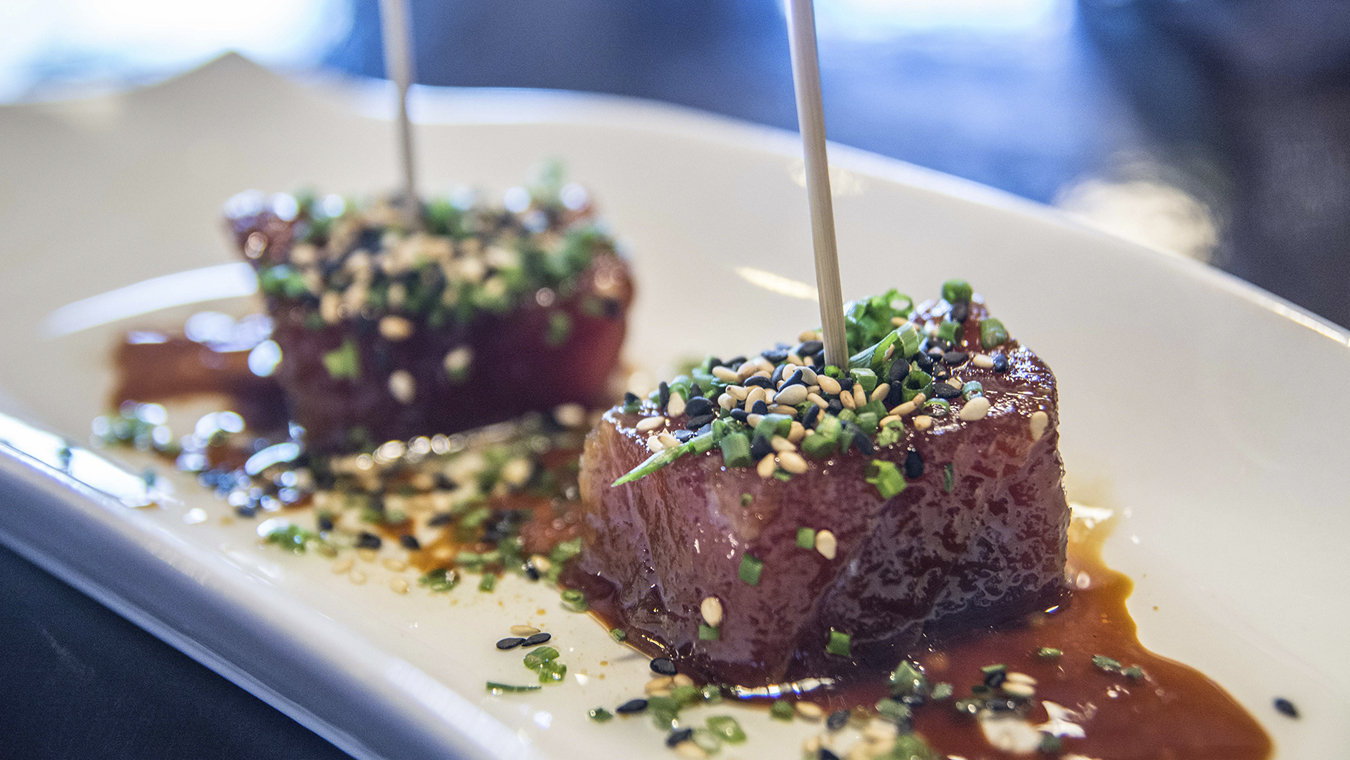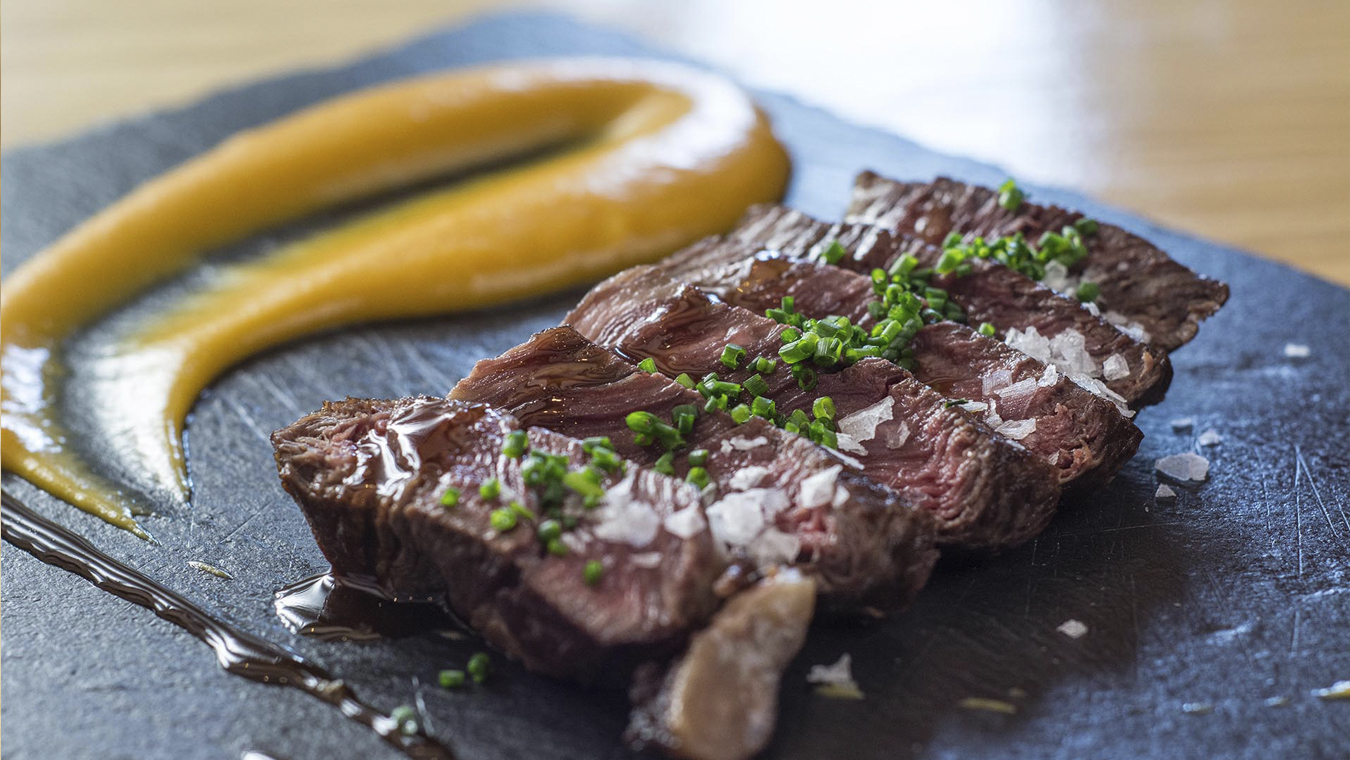 web2
Octopus on a base of foamed potatoes
web4
Marinated Tuna with soy and ginger dressing
web
Tenderloin with creamy sweet potato
Arte y Solera began business in a premises located in Concejal Alberto Jiménez Becerril Avenue beside the Guadalquivir River, a humble, modest enterprise based on a cuisine made with love, quality produce, and passion for the job.  The "space" was conceived with the objective of bringing haute- cuisine to all its clients. It now marks the path of its evolution towards the avant-garde with a new offer in gastronomy and wine.
Lead by Marco Antonio Paz del Alamo, an analysis of its development is conducted which pinpoints a new goal to achieve, to enjoy what they do, focusing on the most avant-garde techniques but without losing sight of that traditional viewpoint that cannot be missing from their dishes, or their products. Without losing that touch of the South.
Our staff take charge of accompanying you during the experience so that you enjoy a fantastic night out.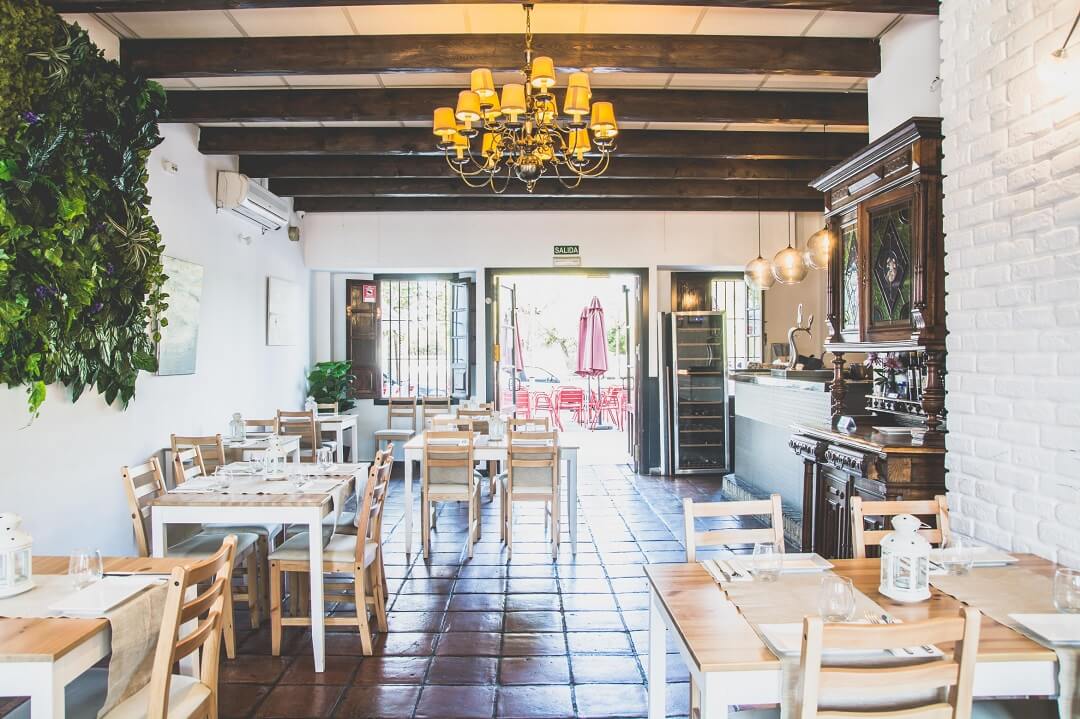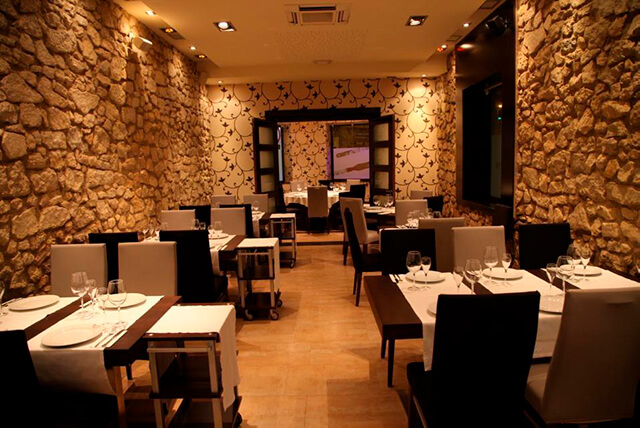 Next to the intersection known by everyone as Cuatro Caminos.
In a modern local with ample dining area allows intimate dinners and group lunches.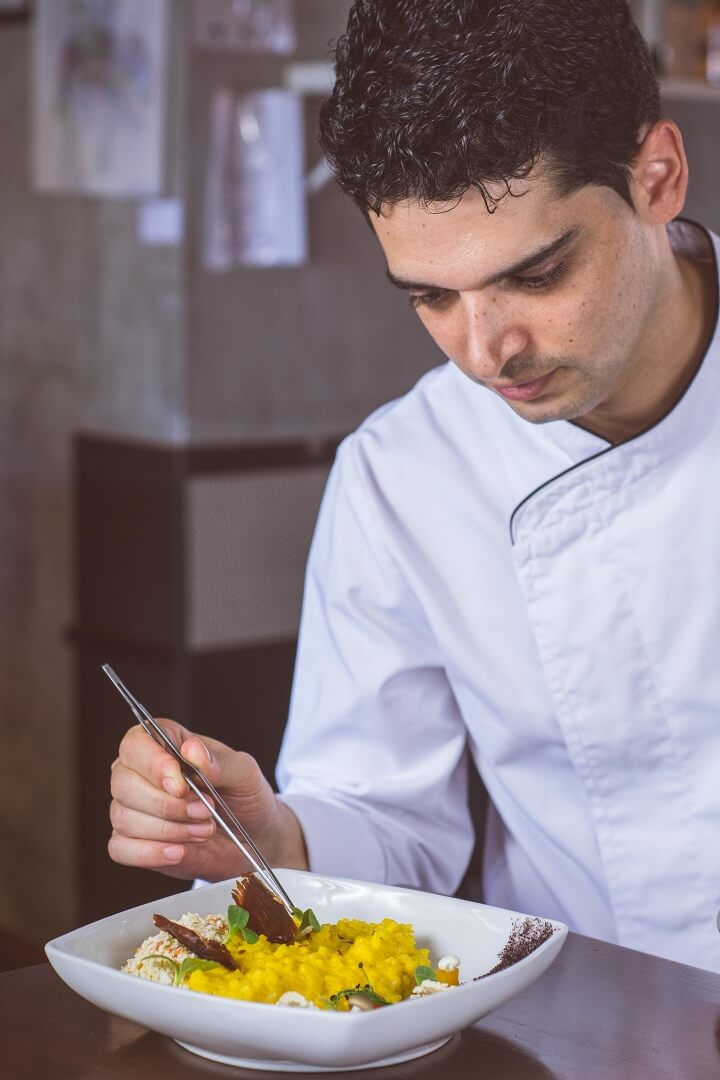 Marco Antonio Paz del Álamo
Chef and Owner
We started out on this journey as entrepreneurs having worked for many years in restaurants of high-class cuisine culminating in the gastronomic management of the most prestigious hotel in the Dominican Republic "Tortuga Bay".  There, we won many well-recognised awards such as the American Automobile Association's (AAA) 4 Diamond Award, a prize awarded in the United States, Mexico, and the Caribbean. Barely 3% percent of the 30,000 approved restaurants receive this qualification from the AAA.
In this beautiful project which we are now initiating, we want to highlight the high level of gastronomy from the humility and passion for this artisan craft reaching a wide range of diners with an offer that mixes our roots with the knowledge acquired over the years in a range of Michelin-starred restaurants in other countries such as England, the USA and the Dominican Republic.